There's nothing better than a tasty and warming soup during the winter season. Especially when you have caught some cold or when you just want to warm up your body from the inside. Even better, if the soup is very easy to make and doesn't require a lot of time. And also if it has few ingredients that can be found almost in every food store. Exactly like this creamy vegan potato leek soup.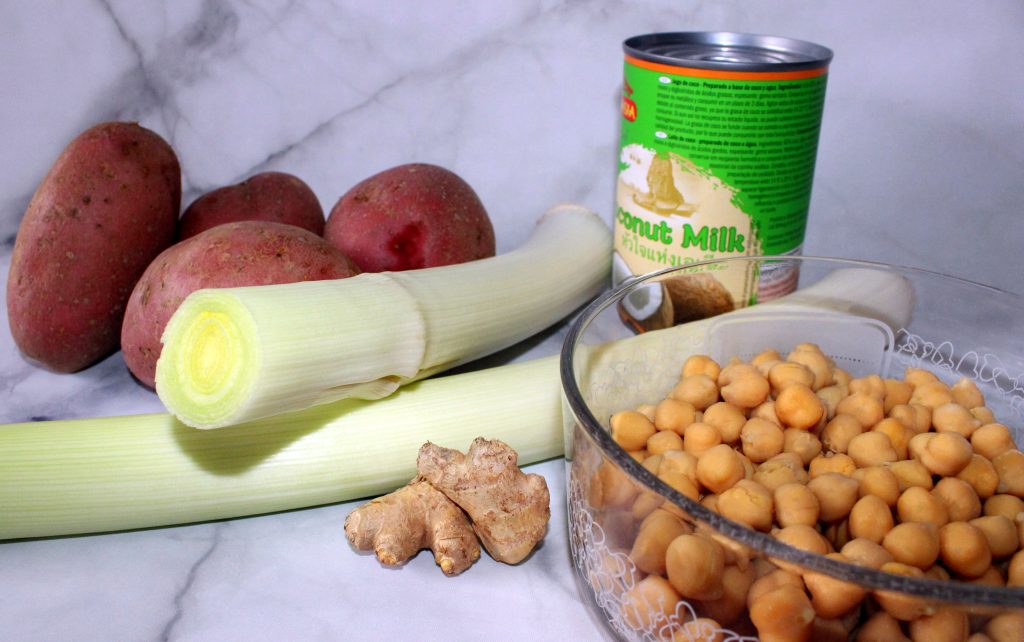 Potato leek soup is quite popular and known for the fact that it has a rich and pleasant flavor. Some people prefer to make the potato leek soup as a blended soup. Some others instead prefer to be able to chew on pieces of the ingredients. In my family blended soups have never been a thing. That's why I definitely prefer soups where you can literally see the ingredients that it contains. So, in short – my version of a vegan potato leek soup is not blended. And, I must admit, I haven't even tried to blend it. So I can't tell you what would be the outcome. But, if you're willing to experiment, let me know how did it go!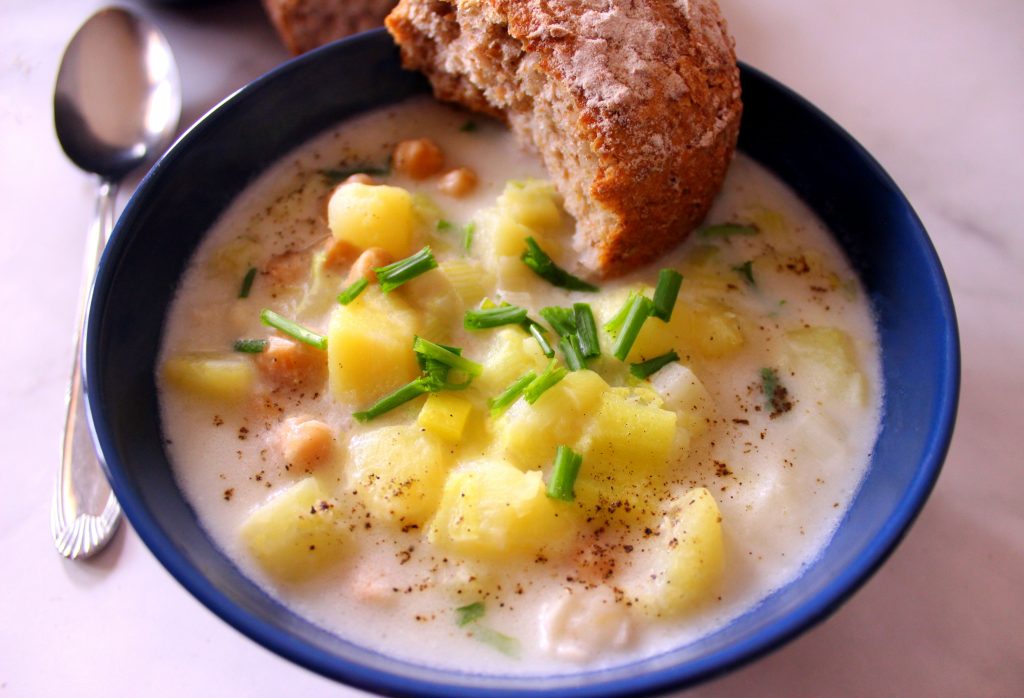 What's so special about this creamy vegan potato leek soup
While working on this recipe, I wanted first to have a soup that is simple yet yummy. But then I also wanted to create a soup that has that extra unusual touch. That's why I decided to add ginger, which above all is very healthy. But it also works great to give that warming sensation. And together with coconut milk it creates a bit of an exotic flavor. The full fat coconut milk is definitely not on top of the low-fat product list. But the spiciness of ginger in this case creates a perfect equilibrium between all the flavors.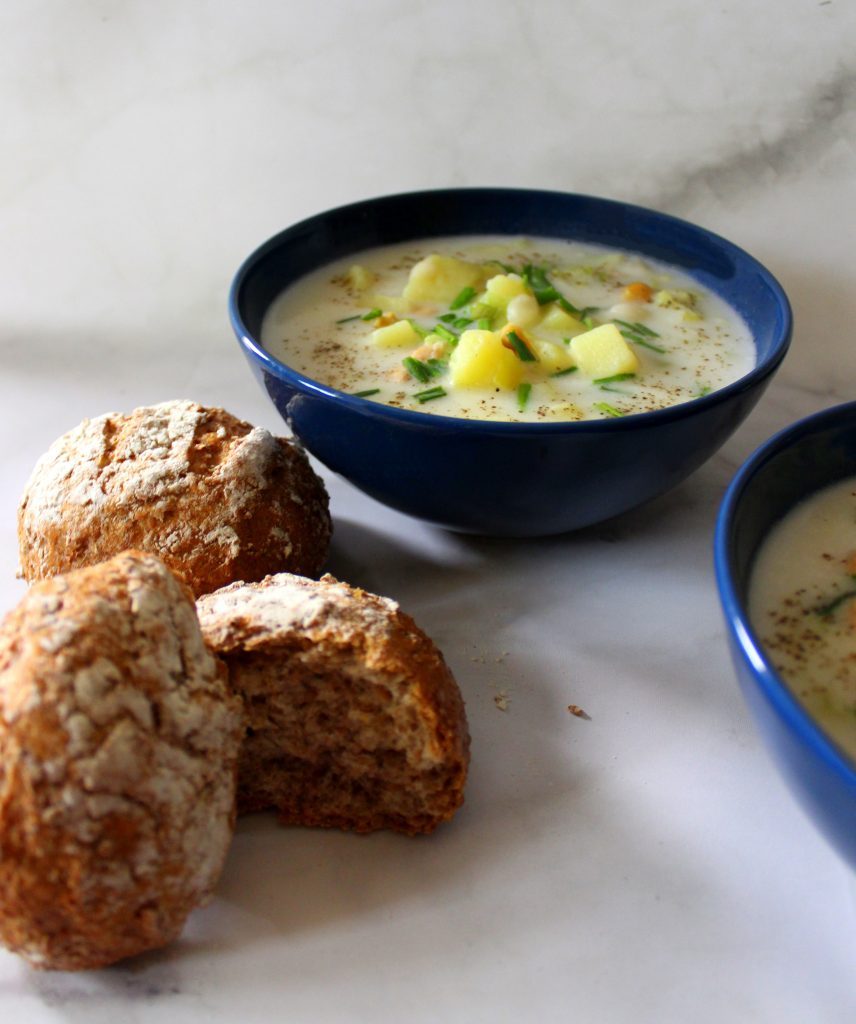 None of the products used in this creamy vegan potato leek soup are Specky's favorite. Not to mention leek that Specky would turn down even if it would mean to say bye-bye to bananas forever. Luckily for him this is not the case! Specky's favorite snack – banana – is always within his reach. Especially when mommy wants to make some cute pictures of the chubby-cheeked banana lover.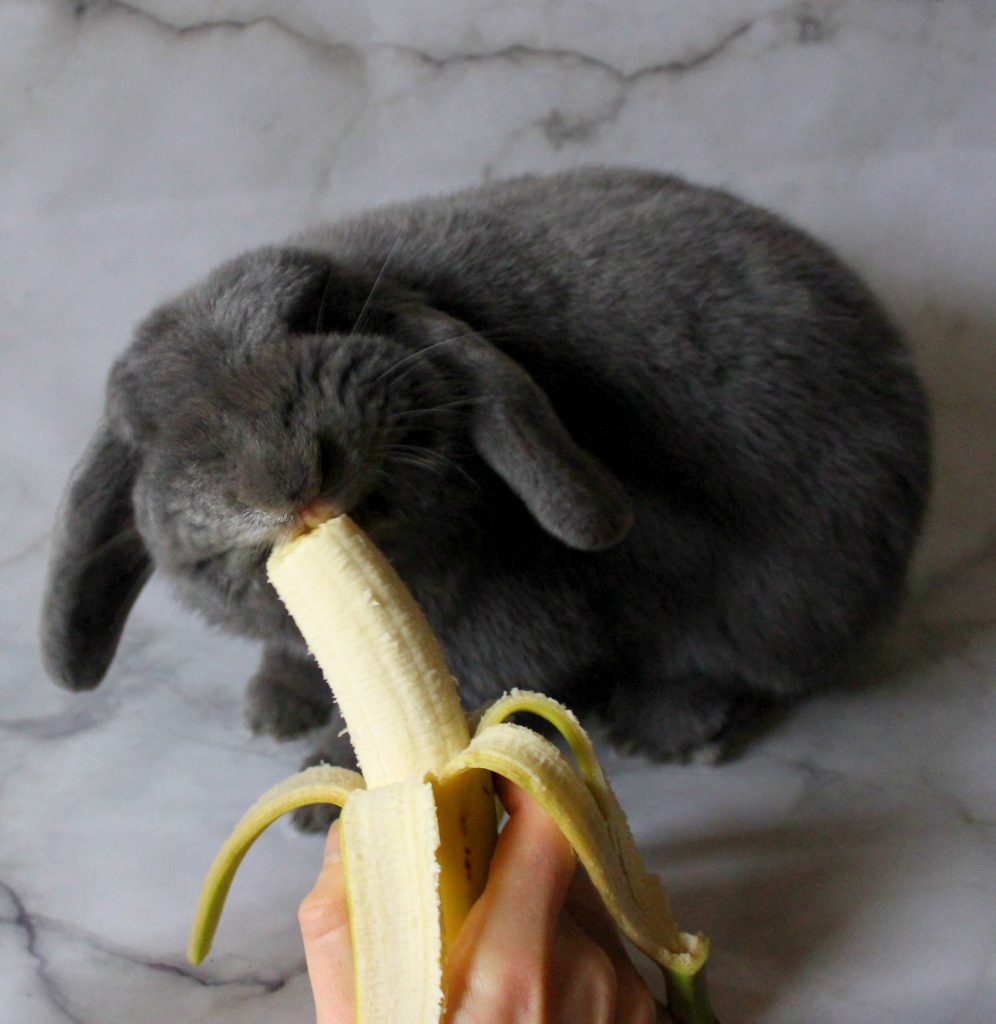 Leek often is forgotten since it has a similar taste to onion. The difference is that leek has a bit milder flavor than onion. For example, most likely you wouldn't take raw onion and eat it just like an apple. But with leek maybe you would be willing to try. Well, actually, my partner really does that. When I cook something with leek, I need to be really quick with cutting. Otherwise my leek slices tend to disappear every time he passes by! But I don't get angry, because leek, especially uncooked, can really benefit your health. Leeks have antibacterial and antifungal features. They contain several vitamins like A, C and K, and minerals like iron, manganese, copper and zinc. And in general, from the nutritional point of view, leeks are considered better than onions.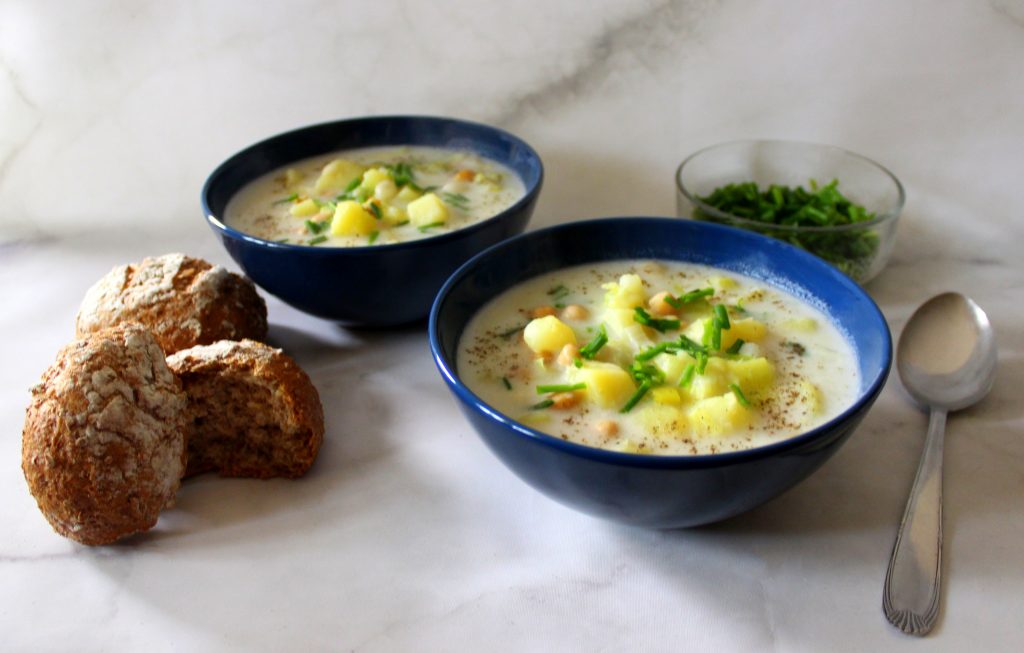 Why you should not say "no" to potatoes
When it comes about potatoes, you can usually hear different opinions. Most of the people will say that potatoes are not that good for our health. Well, as a woman that comes from a potato-eating-nation aka Latvia, I'd like to oppose! First and foremost, nothing in exaggeration is healthy. So, of course, too many potatoes are not good. Just like too much pasta, too many tomatoes, too much chocolate etc. is not good for us. You should always find a balance in everything, so don't be afraid to include also some potatoes in your menu. Moreover because of the fact that potatoes contain some valuable nutrients. For example, vitamins C and B6 and minerals like iron and potassium. The water, in which you boil the potatoes and leek, remains as the liquid base of the soup. So the amount of nutrients lost is quite small.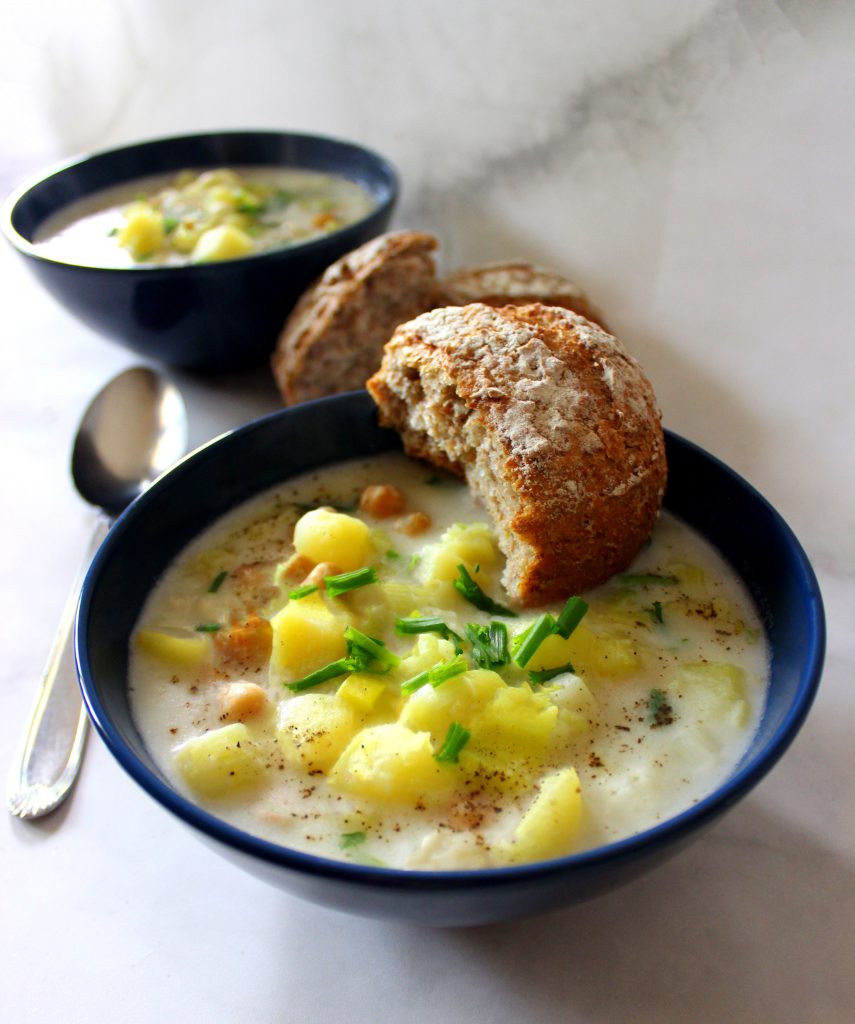 There's nothing better than taking care of our body by giving it good, fresh and nutritious food. That's why go and look inside your kitchen cabinet. Because maybe you already have the few ingredients that are necessary to prepare this vegan potato leek soup that is:
flavorful
nutritious
healthy
creamy
filling
warming
slightly exotic
quick and easy to prepare
deliciously aromatic
and simply yummy!
Let me know, if you try this recipe! Leave a comment or even more – make Specky happy! Snap a picture of your masterpiece and post it on Instagram or Facebook by tagging @bunnymommycooks. And feel free to let your animal family members join in the picture!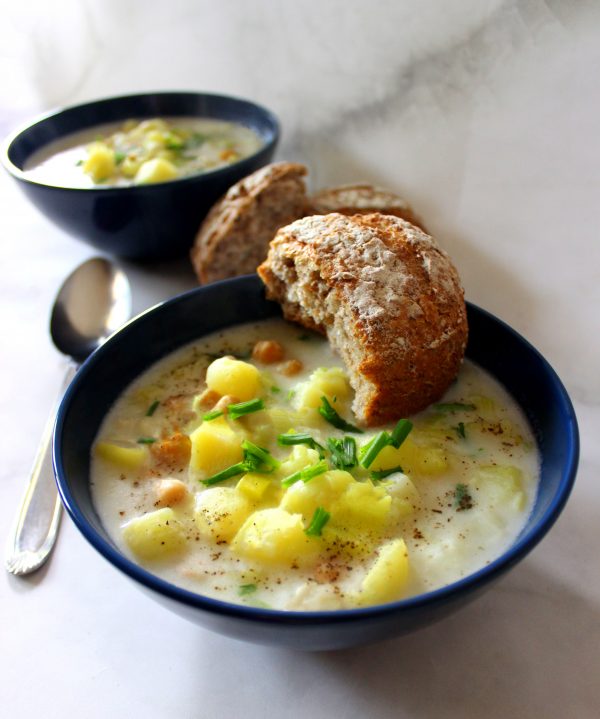 1

leek

(~250 g)

4

medium size potatoes

(~850 g)

1

can of full fat coconut milk

(400 ml)

250

g

of canned or cooked chickpeas

1

tablespoon

of (grated) fresh ginger

1

l

of water

salt and pepper
1

leek

(~250 g)

4

medium size potatoes

(~850 g)

1

can of full fat coconut milk

(400 ml)

250

g

of canned or cooked chickpeas

1

tablespoon

of (grated) fresh ginger

1

l

of water

salt and pepper
pour 1 l of water in a pot where the soup will be made and start to warm it up. While the water is getting hot, cut the leek in slices by afterwards separating the layers with your fingers. Peel and cut the potatoes in small cubes. Put the cut ingredients in the water to boil;

while the leek and potatoes are boiling, grate the fresh ginger to obtain 1 full tablespoon of it and set it aside;

when the leek and potatoes are almost soft (more or less after 7 – 10 minutes of cooking), i.e., that they miss only a few minutes to be completely ready, add the chickpeas and full fat coconut milk. Bring it to boil while mixing everything carefully, until the coconut milk has melted completely;

add the grated ginger and, if necessary, continue to boil the soup for a few extra minutes until the leek and potatoes are soft. At the end add salt and pepper according to your taste.