Who has not tried meringues, right? Those tiny, fluffy sweets that literally melt in your mouth… Delicious! But not vegan. At least the original meringues are not, since they're made with egg whites. But once again I'm here to prove you that there's almost nothing that you couldn't veganize! So, let me introduce you to my easy vegan meringue cookies made without cream of tartar!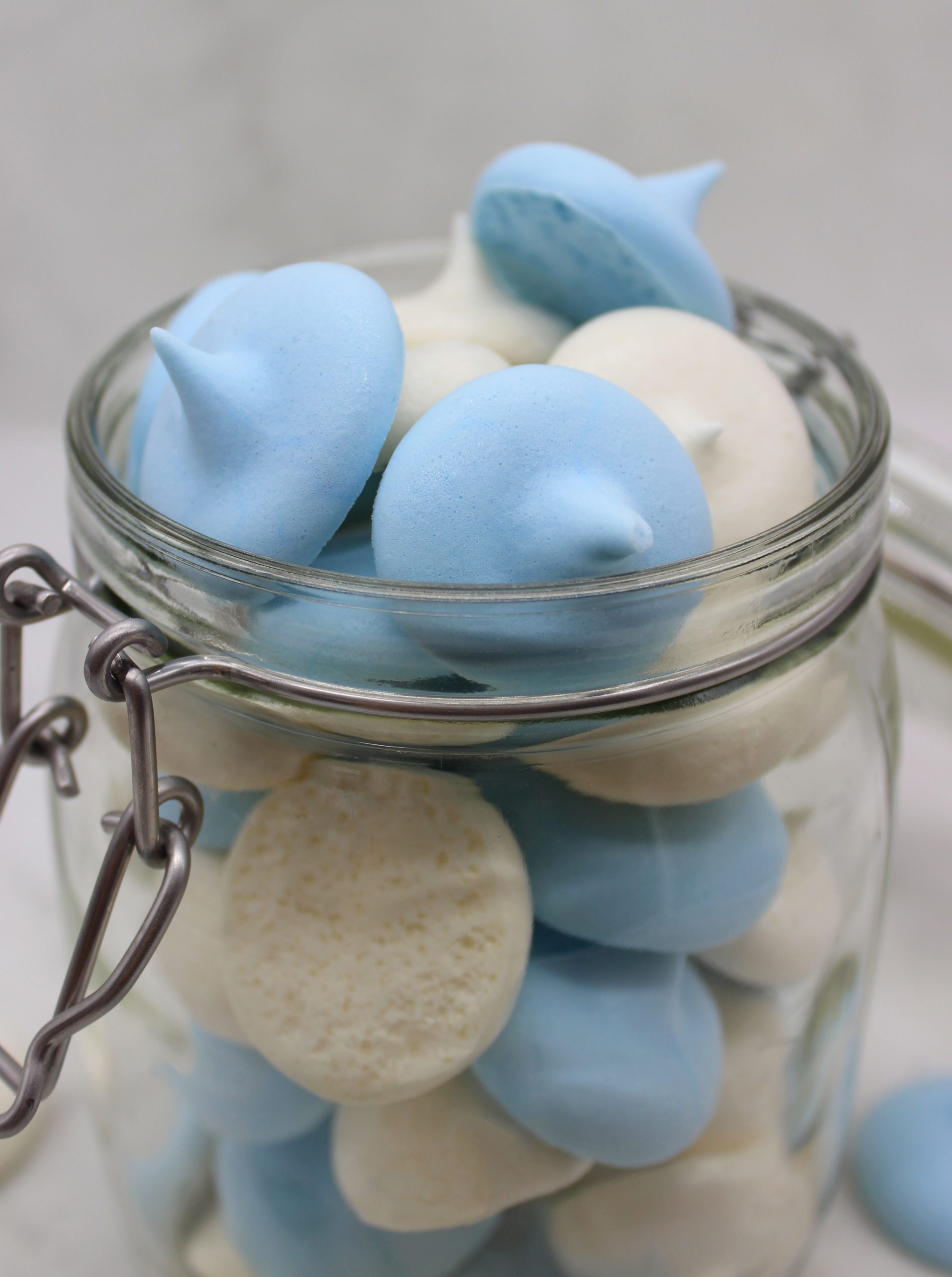 The ingredient that in this recipe substitutes the egg whites is aquafaba, which is the liquid from cooked or canned chickpeas. You might think that this simply sounds wrong and that the liquid, that you usually throw away, cannot actually turn into delicious cookies. But it's true! You simply need to try my easy vegan meringue cookies to see it for yourself! You might think that the meringues have some chickpea aftertaste. But I can reassure you that they don't, if you follow step by step my recipe!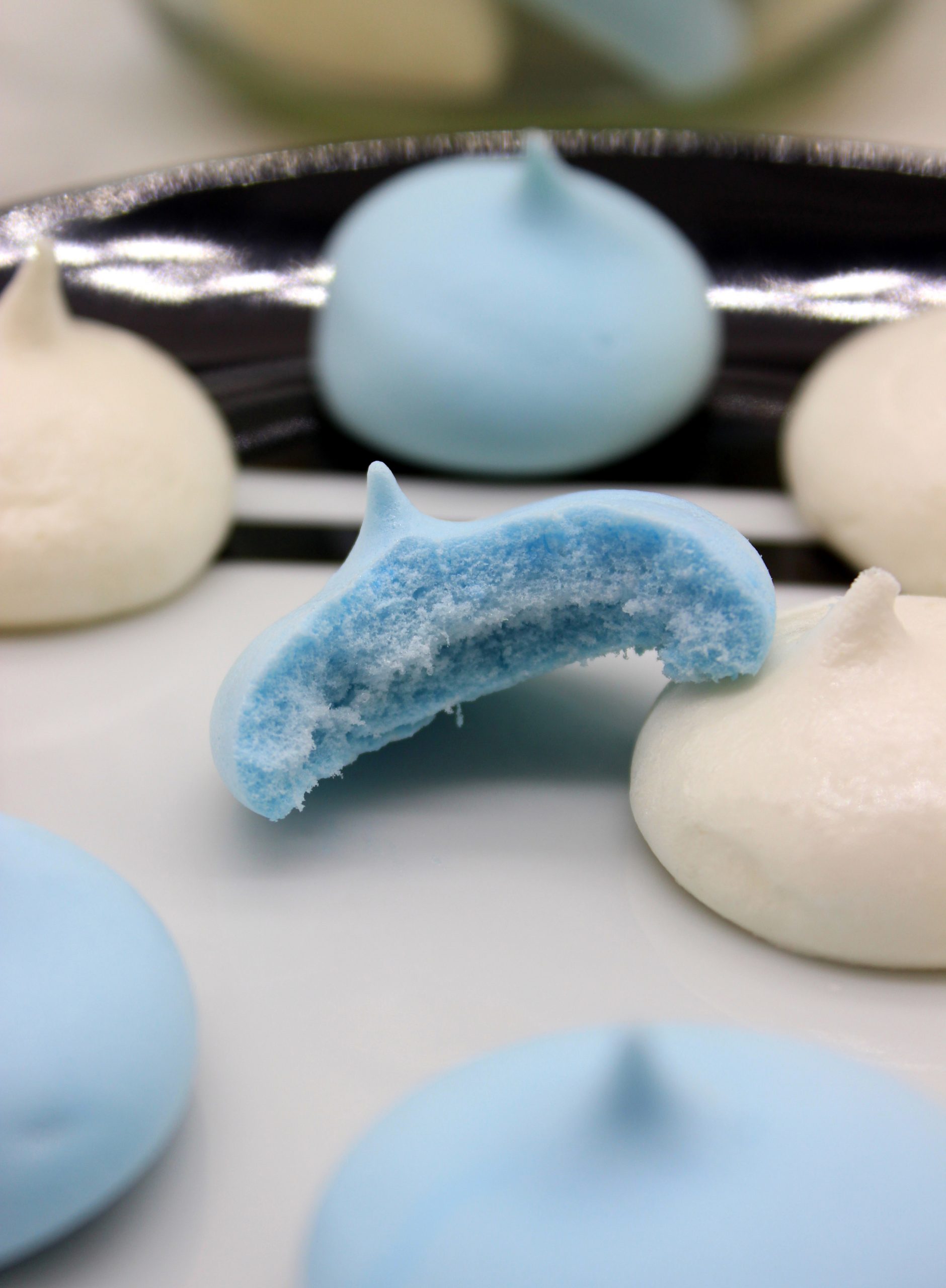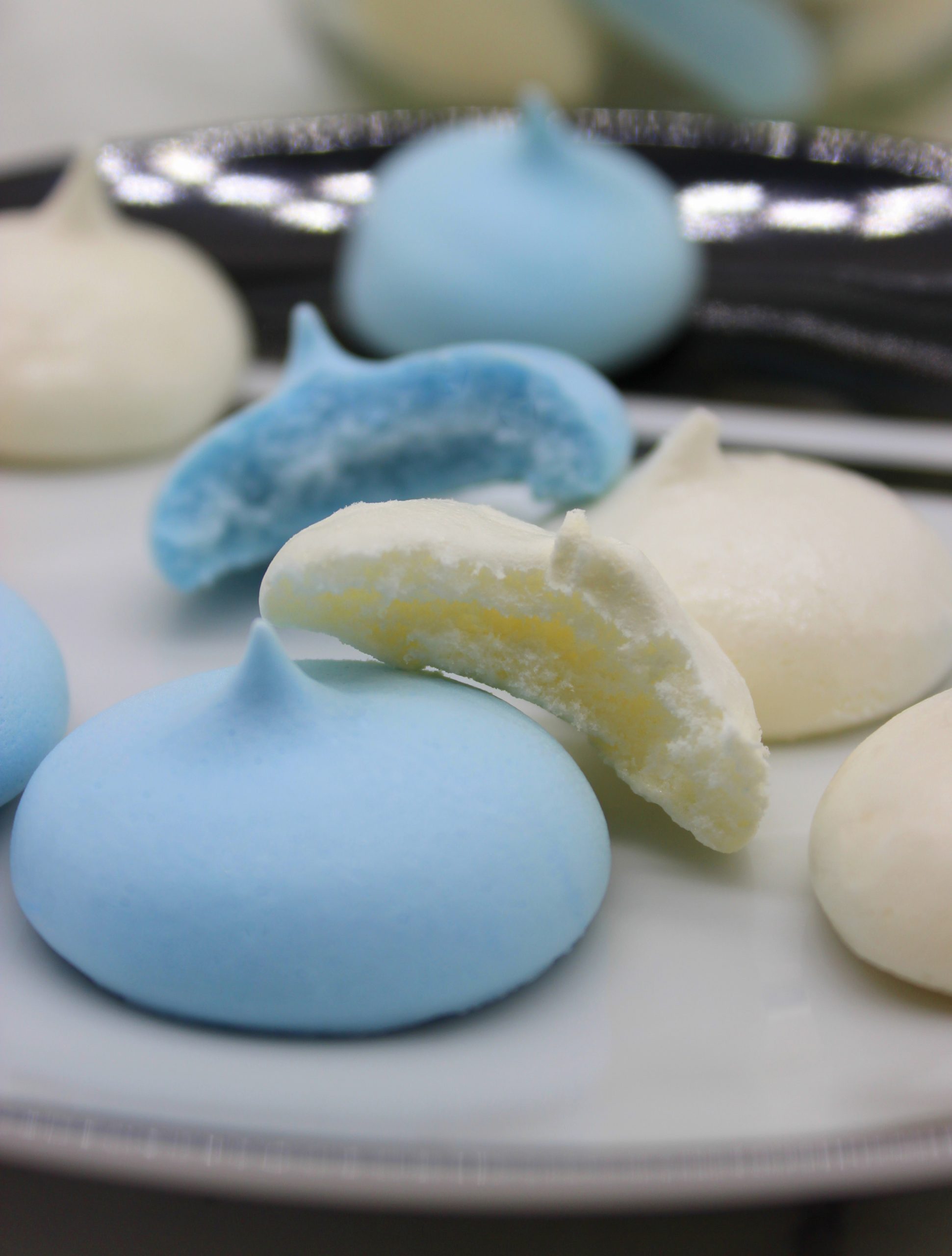 Useful tips on preparing the easy vegan meringue cookies
Even though the baking and afterwards the waiting time are quite long, the preparation process itself is very quick and easy. But how could it be any different, since these vegan meringues contain only 3 ingredients! You can always reduce the list of ingredients to only two. But if this is your first time in making meringues, I advise you to stick to my recipe for success! Basically, the ingredients are aquafaba, caster sugar and white wine vinegar. Even though the vinegar is the ingredient that you could eventually skip, it helps to obtain beautiful stiff peaks. In case you don't have vinegar, you can also try to add lemon juice instead. Very often you'll find vegan meringue recipes that require also cream of tartar. But I reassure you that by simply paying attention to some small details you can easily make beautiful vegan meringues without cream of tartar.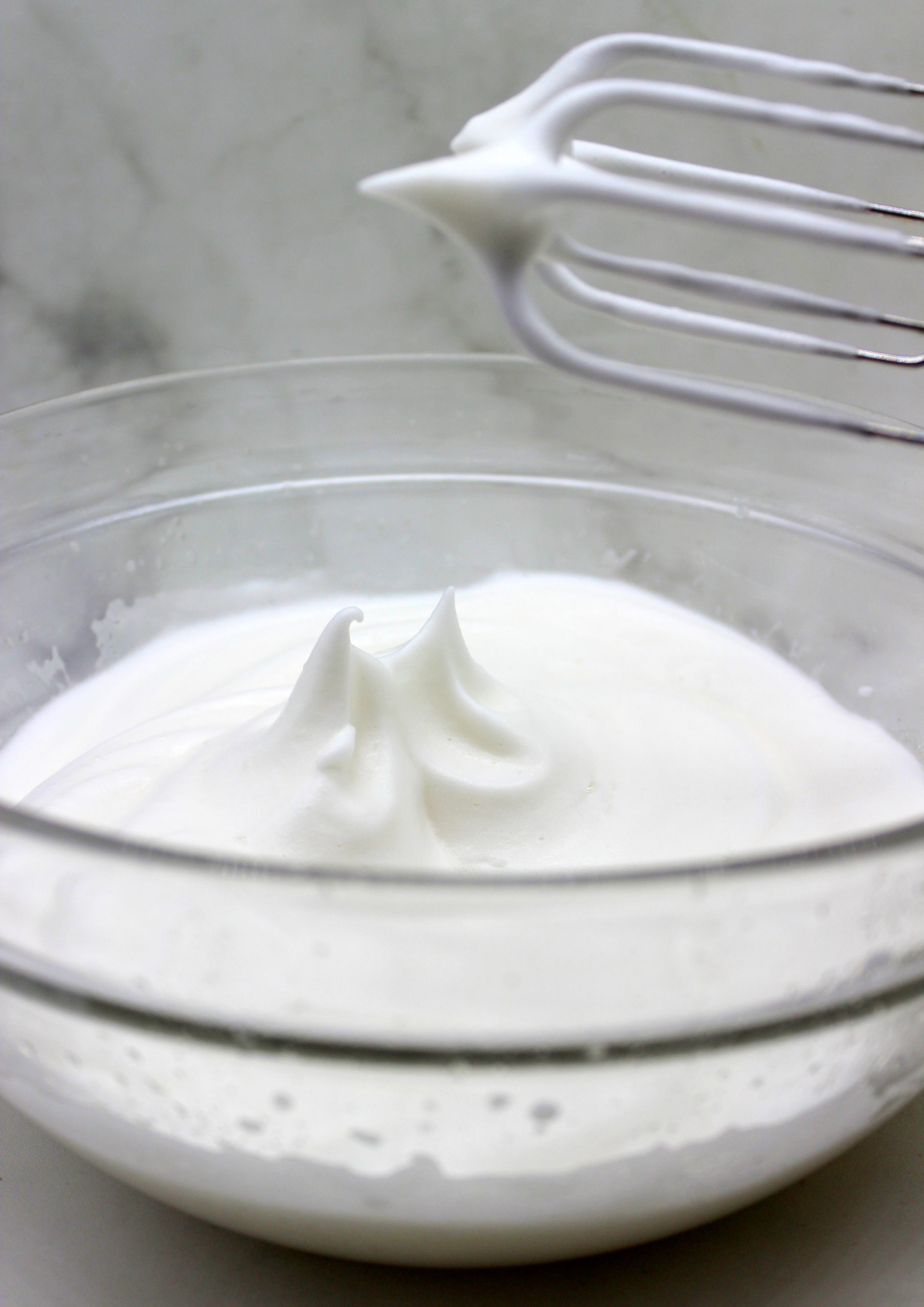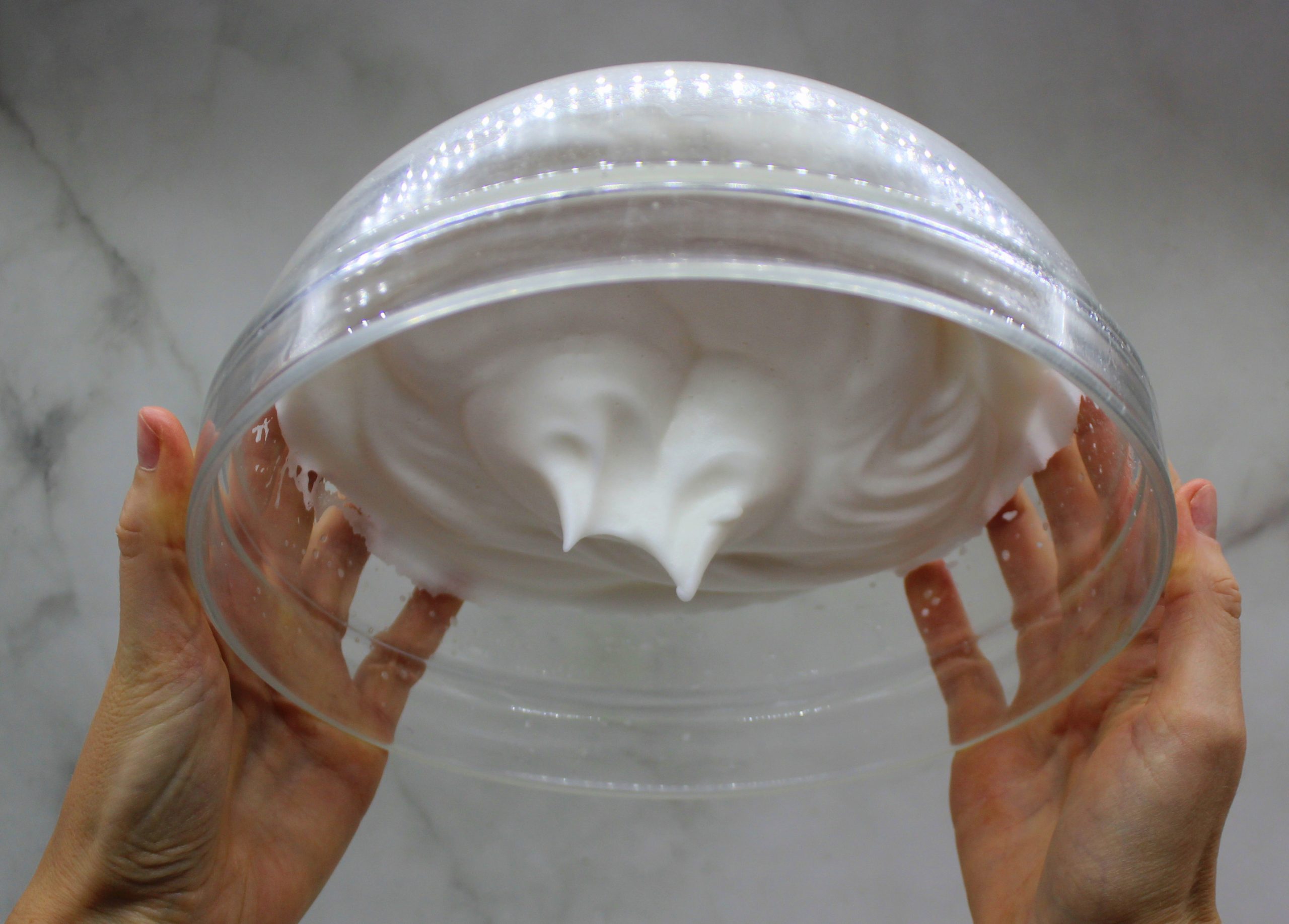 For this recipe I used aquafaba from canned chickpeas. Of course, it contains some salt, but once again – you don't feel it, while eating the meringue cookies. If you want to avoid salt completely, make your own aquafaba by boiling soaked dry chickpeas and then reducing the liquid to the consistency that resembles raw egg whites. It takes some time, but in such a way you'll skip the added salt. On the internet you can find many advices on how to make your own aquafaba. But anyway, I repeat – you can easily use the brine from canned chickpeas and the result will be equally delicious! Another thing that is important – all the utensils and the bowl, in which you'll beat the aquafaba, must be completely clean. There cannot be any greasy residue, otherwise you won't be able to whip it.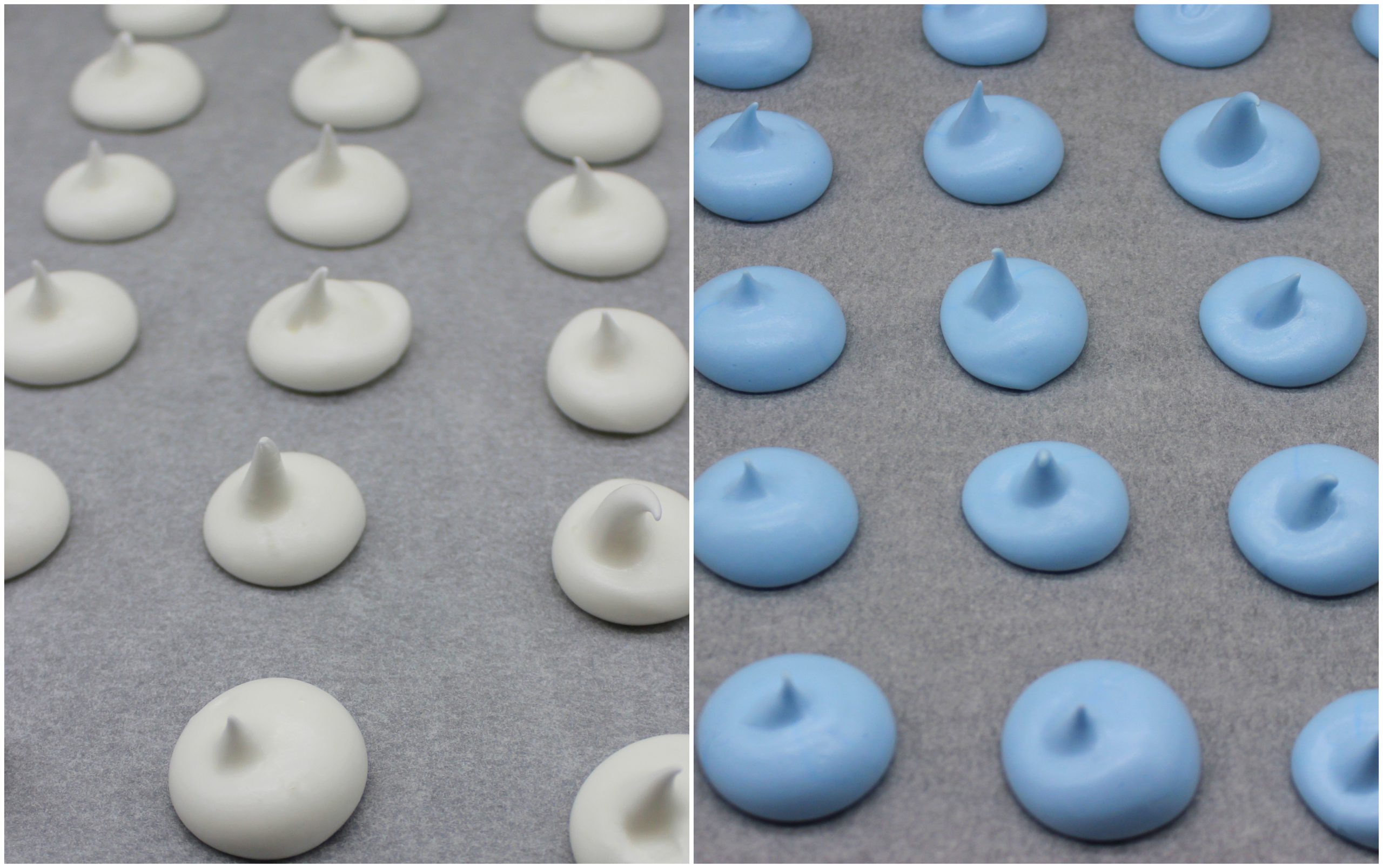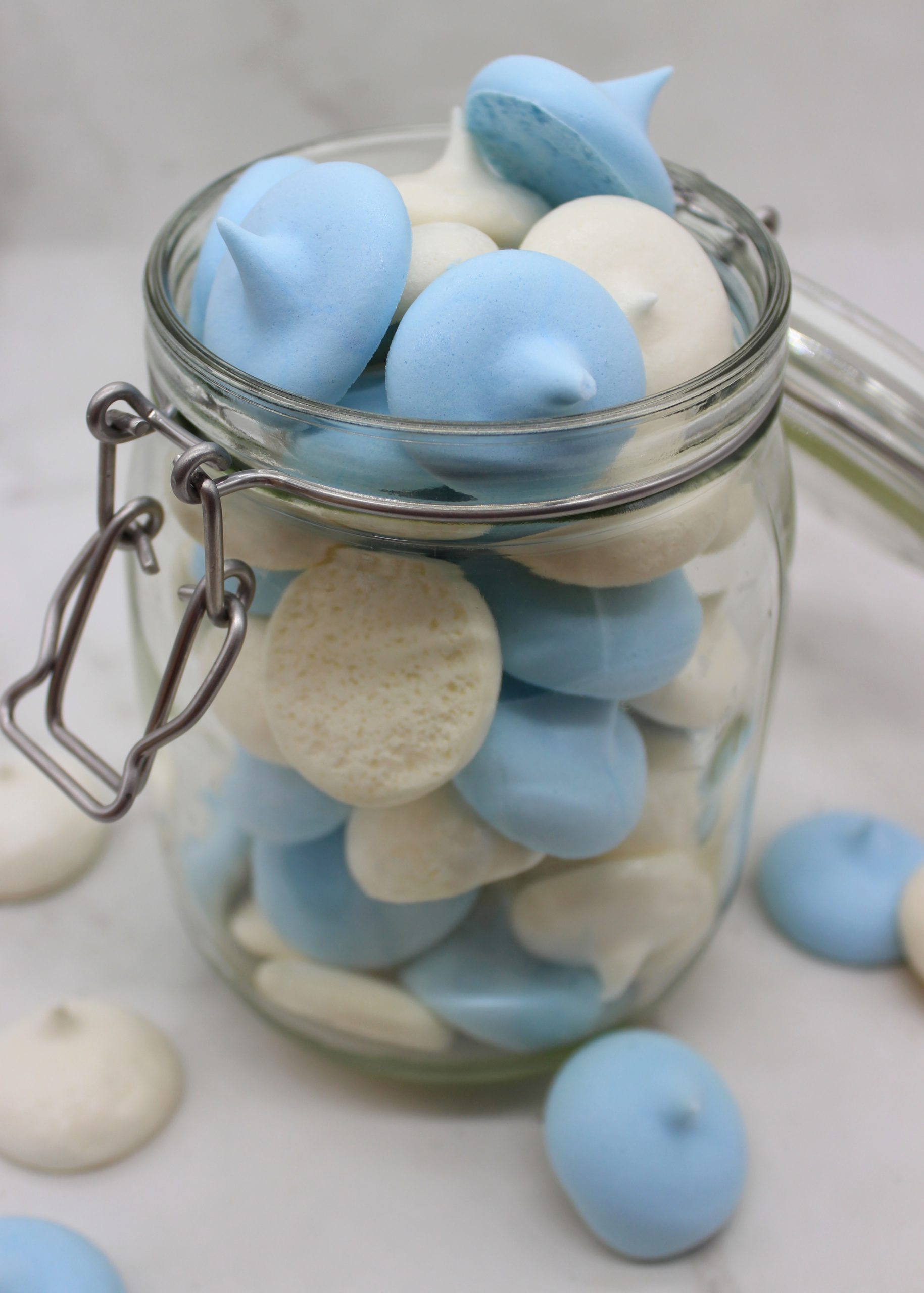 Ideas on how to use the leftover chickpeas
No matter if you make your own aquafaba or use the one in a can, there will be some leftover chickpeas. And I have several ideas how you can use them! To name a few: you can make delicious eggplant and sundried tomato burgers or some juicy savoy cabbage rolls. If you like creamy soups, you'll definitely appreciate my potato and leek soup. Or, if you want something more snack-like, my colorful beetroot and spinach hummus rolls will be the right choice for you! No matter, what you'll decide to prepare with chickpeas, the delicious and easy vegan meringue cookies will wait you for dessert! Sweet and fluffy – just like my fluffball Specky!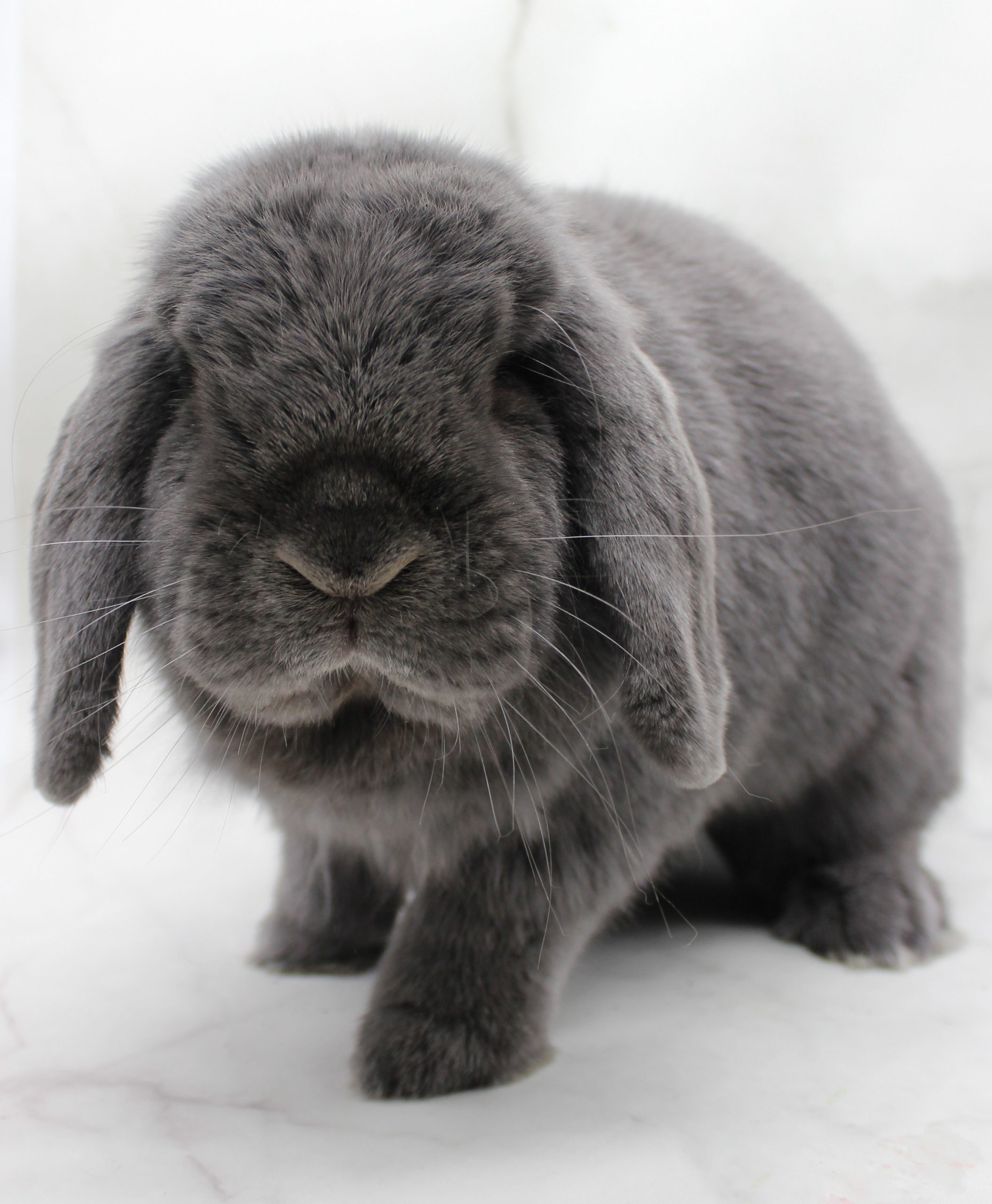 Now that you also have ideas on what to do with chickpeas, not just the brine, there's no escape! You simply must prepare these meringues that are:
vegan

easy to make
fluffy
sweet
silky smooth
cloud-like
gluten-free
egg-free
and simply yummy!
Let me know, if you try this recipe! Leave a comment or even more – make Specky happy! Snap a picture of your masterpiece and post it on Instagram or Facebook by tagging @bunnymommycooks. And feel free to let your animal family members join in the picture!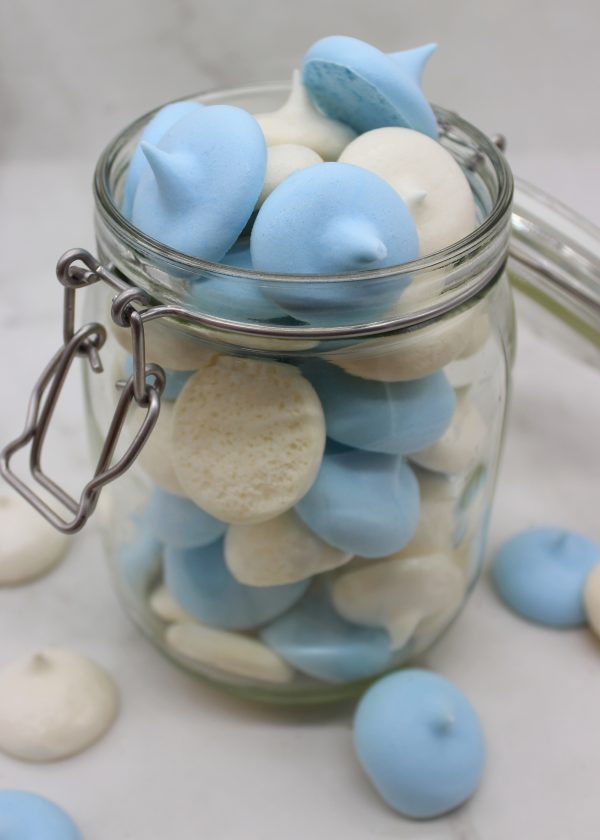 Cook Time

75

min* (check notes)
Passive Time

40

min* (check notes)
150

ml

of aquafaba – chickpea brine

(150 ml can be obtained from 1 can of chickpeas)

110

g

of caster sugar

1/2

teaspoon

of white wine vinegar

(or rice or apple vinegar)

vegan food coloring

(optional)
Cook Time

75

min* (check notes)

Passive Time

40

min* (check notes)

150

ml

of aquafaba – chickpea brine

(150 ml can be obtained from 1 can of chickpeas)

110

g

of caster sugar

1/2

teaspoon

of white wine vinegar

(or rice or apple vinegar)

vegan food coloring

(optional)
pour aquafaba in a completely clean bowl without any greasy residue;

by using an electric whisk or a stand mixer beat the aquafaba until it starts to resemble beaten egg whites, but is still a bit unstable (takes about 5 minutes). At this point add vinegar and continue to beat until stiff peaks have formed (takes about another 5 minutes). To control if the mixture is stable enough, slowly turn the bowl upside down. If the mixture doesn't start to slide around, you can begin adding the caster sugar;

add the caster sugar tablespoon by tablespoon by continuing to beat the mixture – it's very important not to add all the caster sugar at once, otherwise the mixture may deflate;

once all the caster sugar has been added, in case vegan food coloring is used, carefully mix it in the meringue mixture. Otherwise, if food coloring is not used, simply turn off the mixer and heat the oven to 100°C/210°F (Important – do not set the temperature higher! Higher temperature can cause melting. That's why it's even safer to set it 2 – 3 degrees lower than indicated);

while the oven warms up, line a baking tray with clean parchment paper and fill a Ziploc or pastry bag with the prepared mixture;

cut off the corner of the bag and start to create meringues. Hold the bag perpendicular to the tray, squeeze out a bit of the meringue mixture by creating a small blob and then sharply pull the bag upwards away from the blob. In such a way the tiny sharp peak, typical to meringues, is created. Do not create the meringues too close to each other to avoid that they stick together;

place the baking tray in the preheated oven and bake the meringues for 1h15min (Important – during the baking, do NOT open the oven door!);

once the baking time is over, turn off the oven, slightly open the oven door, but keep the baking tray with the meringues still inside the oven for about 40 minutes, so that they dry out completely;

once ready, place the meringues in an airtight container, where they will remain fresh for several days.
* baking time and waiting time depend on the size of your meringues. The indicated time is valid for meringues that are 3 – 4,5 cm/1.2 – 1.8" in diameter